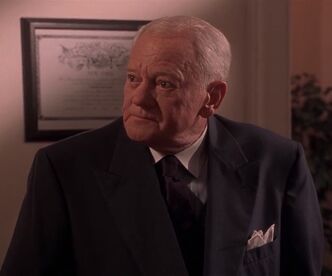 Jay
is a minor character in
The Rage: Carrie 2
. He is portrayed by Robert D. Raiford.
He is the Senior D.A. of Chamberlain. He covers up the misdeeds of The Football Team, because their parents belong to the most influential people of the town, which he needs for political purposes despite of the fact that they caused a suicide through them. He therefore contributed to The Black Party disaster through his actions.
His fate is unknown, but it wouldn´t be a surprise, if he was forced to resign and face trial for what he did after the tragedy.